Eye Piece Holder - Focuser Modification
Submitted by Karl Poirier - Guelph, Ontario, Canada - Nov 19th, 2005
Learned: Personal Experence
The eyepiece holder on the LXD is annoying, as it requires two thumbscrews to secure. The following is a non-destructive method of overcoming this problem.

It requires a machine shop capability, but this is usually available for minimal cost from another hobbyist.

The part employed is from Reid Tools (Link to Reid Tools) , a nice quick no minimum order size organization. I got my parts transborder in 3 days. Reid Tool Supply Company

This modification requires a new aluminum piece, as there is not enough bulk in the 1.25" eyepiece holder.

We start with the 2" eyepiece holder included with the LXD.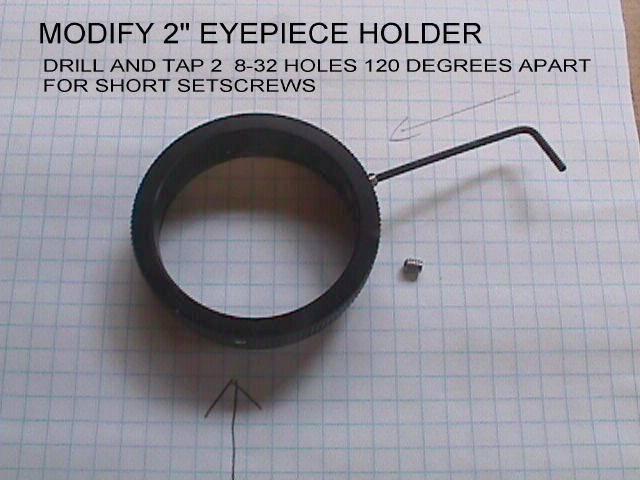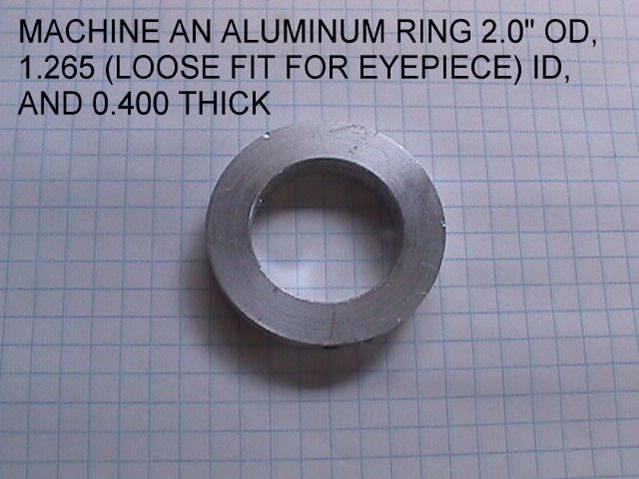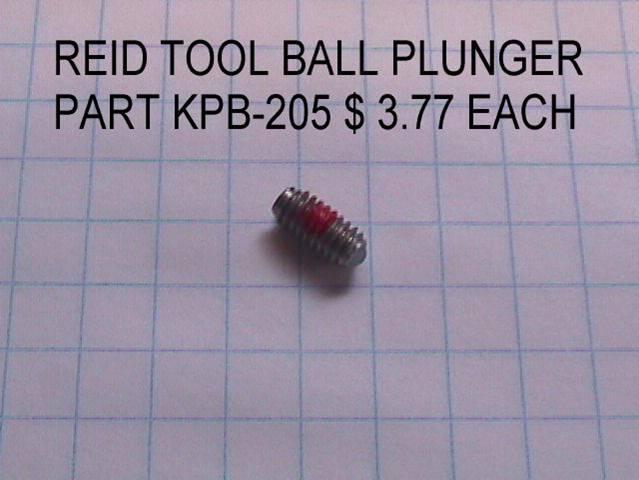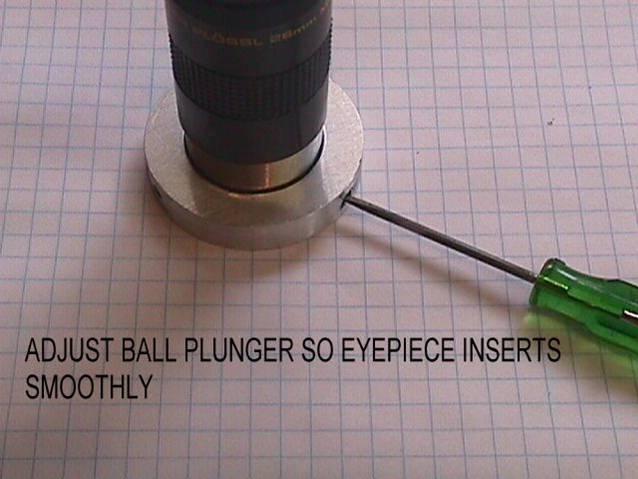 No more screw adjustment to change eyepieces!!

Article By, Karl Poirier
Guelph, Ontario, Canada